Well, I finally managed to do the speaker upgrade on the car.
Used this as a guide
guide
.
I bought some Infinity Reference 5002i Speakers from eBay and some speaker adapters and started.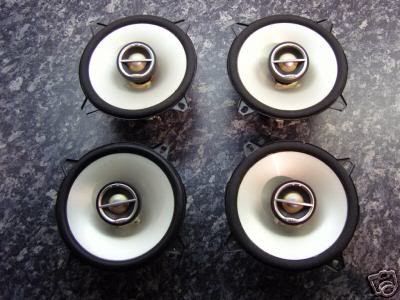 Adapters;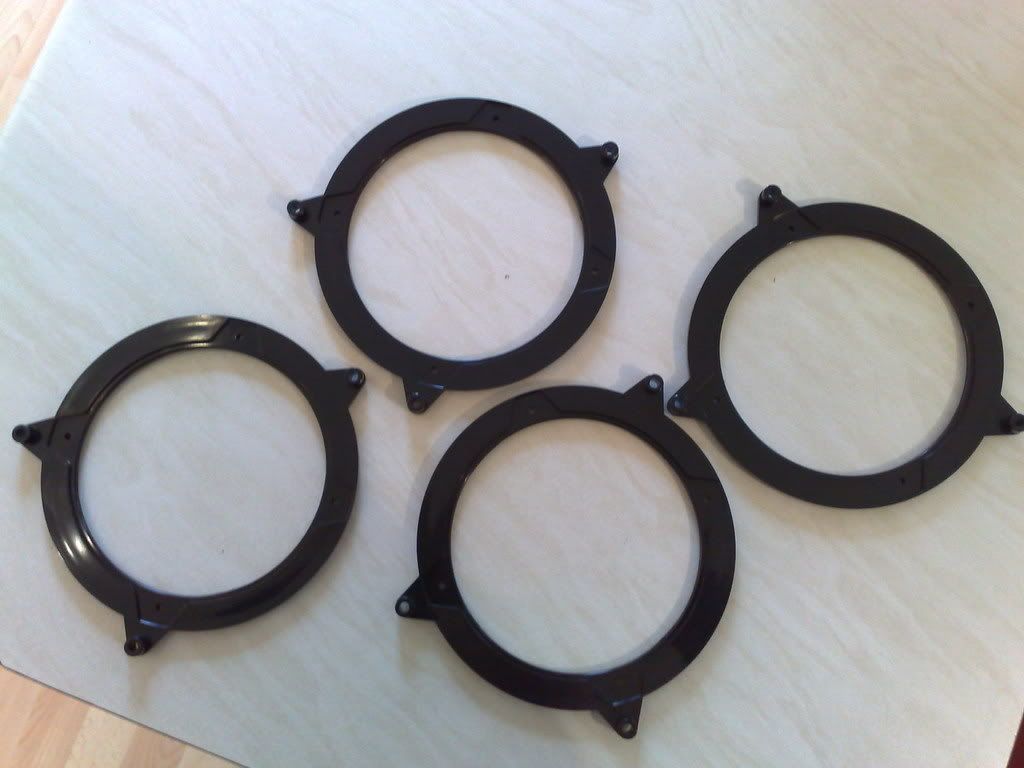 First off, I don't really like cutting the OEM plugs off the cars loom, so i soldered some crimps on to some speaker cable and soldered them to the speakers, I then soldered the crimps as well (for a good connection).
I also wrapped the wire in harness tape so i won't get any rattles or suchlike.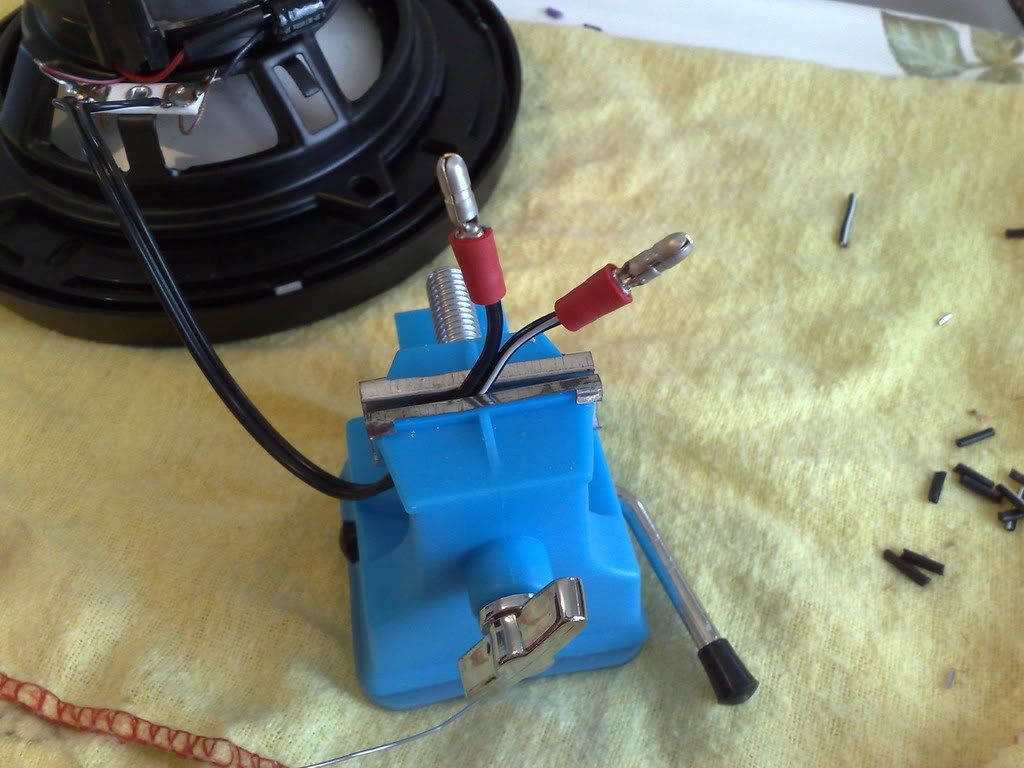 Modded Speakers;
As you can see I had to modify the crimps so that I could use them with the cars loom connector, (i flattened the ends out and then cut and shaped them).
I then fitted the rears first
Ready to install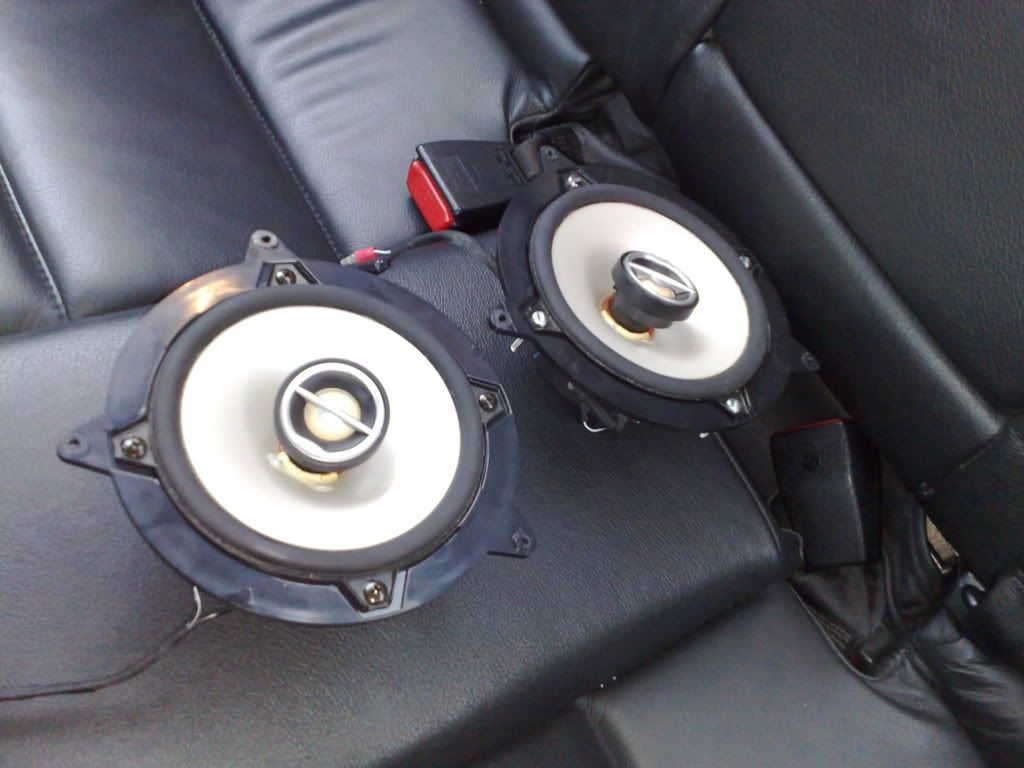 OEM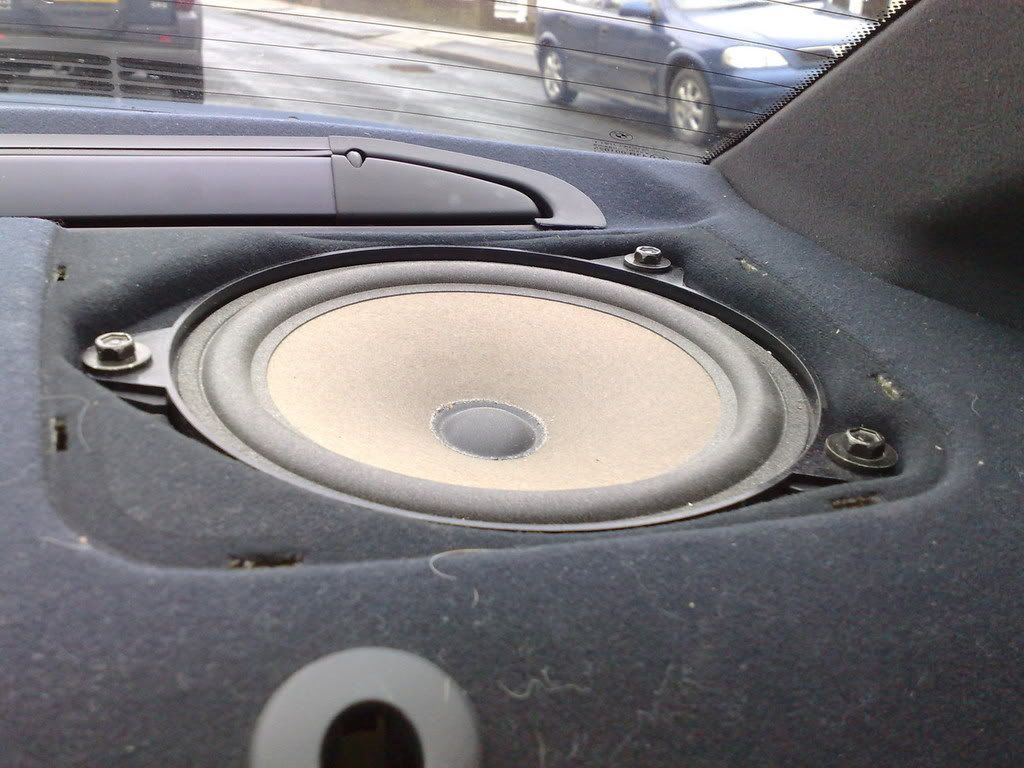 Fitting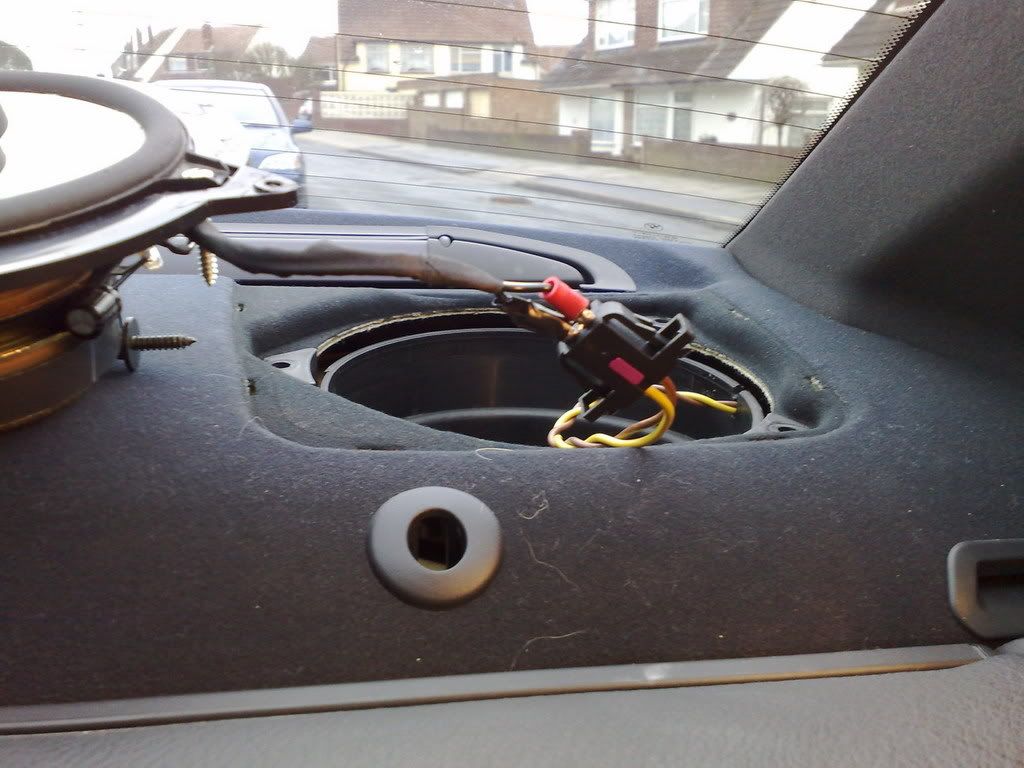 Fitted
Now on to the fronts
Every thing was pretty straight forward, but here were a couple of gotchas, first one was the rear speaker covers, the tweeter sits a bit proud of the speaker so it caught the grill, so I got the hairdryer out and heated the cover (in the right place), then made a bulge, this was just enough to clear the grill.
Second was the tweeter in the door card, this is connected to the speaker via a small plug, so rather than mess about I just cut the plug off and soldered the lead to the (modded) speaker lead I had made up.
Also, i had to cut the rasied lugs off the rear speaker adapters as the screws were not long enough with the lugs there.
Reassembled the door cards and refitted to door, I must say the difference is quite marked, the sound is much more crisp and clear, absolutely no distortion coupled with the Sony SOT amp it's how the system should sound from the factory.