Well summers a coming so I thought the car needed a treat or 2. So purchased from Stantman was one of his fine DeCAT pipes that was due to go on today( a long story) but that'll go on next week. Also after hoping the forum group buy would work a Blueflame Exhaust system( very well made by the way) but we/I had an issue re whether I had the full system or not( which I do beleive I have) That'll now go on sometime next week now
Also on the cards Clubsport Splitter purchased some PU Foam items which I'll have painted Steel Grey like the car. A bit of me would like to see them vlended into the bumper but as SYE stated in a pervious post there are some pitfalls to this. But one advantage I have is that my car runs OEM ride height on some special order EiBach springs.. but I'll take a view on this.
Also managed to get a AC Schnitzer rear roof spoiler( if only I'd knwo SYE that you had one kicking about) that'll go on the same time as the Clubsport Splitters. I'm also about to get a set of Gen LED tail lights too which A1BMW will supply and re code for me thanks Ad.
Finally and perhaps most controversial here's the one I'm scratching my head about as to whether I do it or not. THe roof I quite facy having it vinyl wrapped some say Carbon Fibre look
but something in me says do it in a flat Black or a sinister stealthy Grey of some description like these bad boys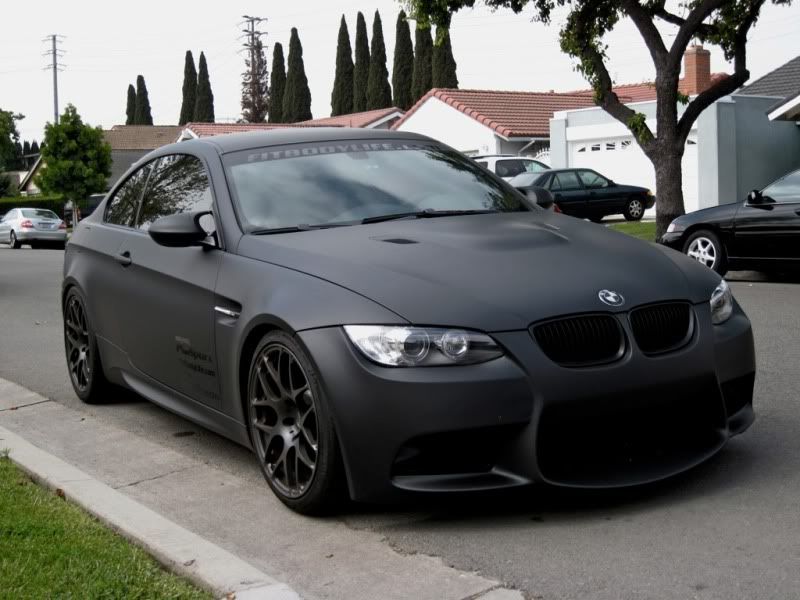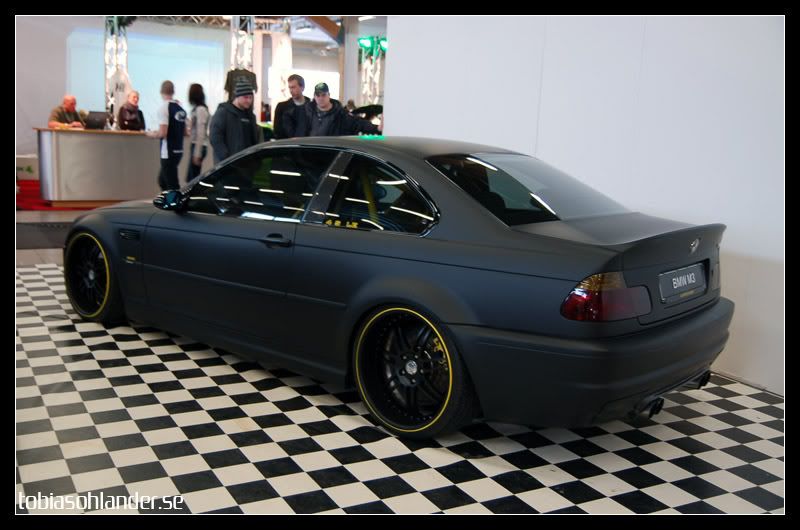 but on this I just can't make my mind up though what I will say is the Carbon Fibre look doesn't 100% get me like the flat Black/Grey look. What do you think